Non-Banking Financial Companies (NBFCs) have been crucial in helping large numbers of people whose financial requirements have gone unmet or inadequately met by financial institutions. They have shifted their attention to specialized target consumers with cutting-edge and customized products due to recent regulations and a rise in the cost of lending.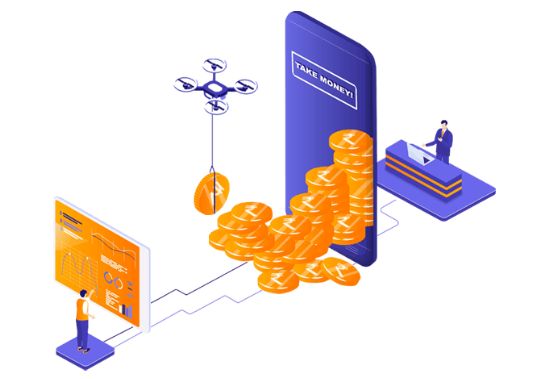 The recent adoption of and investment in new technologies and digitalization have fueled the rapid growth of NBFCs in India. By 2023, the Indian lending market is projected to reach an optimistic $100 billion.
Internet banking in India is reportedly expanding even faster thanks to the Open Banking concept and the use of APIs. What exactly makes API banking integrations for NBFCs a promising technology, though? Find out by reading this post.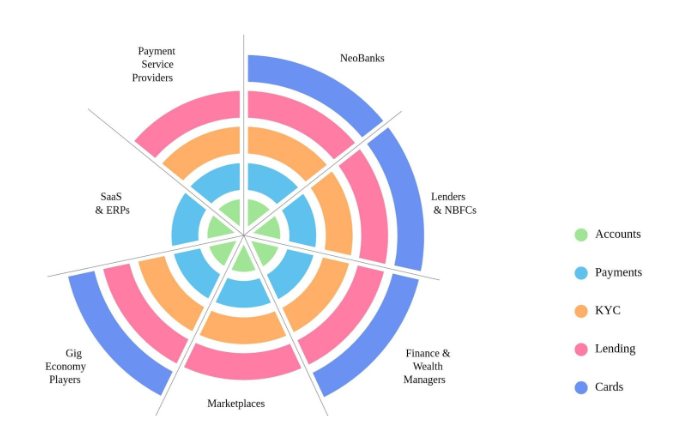 What is the integration of APIs in NBFCs?
API integration explains the framework connection made possible by APIs, which enables data transfer between the two networks. APIs are made to connect systems, persons, IoT devices, and more, so NBFCs can use a system remotely.
Using APIs, two or even more systems can communicate in real-time, saving time and money and improving the accuracy and currency of the data.
API integration eliminates social contact and takes place digitally. NBFCs can transact more quickly and precisely thanks to API integration, which creates a route for communication.
Applications can exchange information and interact with one another without interruption from humans, thanks to API connectivity. Through their APIs, you can establish a link between two web tools or applications. It enables organizations to integrate existing applications, improve the smooth sharing of data, and automate systems.
(Also Read: NBFC: Role & Impact on Indian Economy.)
Why Do NBFCs Need API Integration?
1. Incorporating old (integrating legacy) applications
Integrating legacy systems is a problem that more than half of businesses face, and it is only becoming worse as cloud-based services expand. Many NBFCs have made significant investments in their legacy applications, and while they want access to the cloud, they don't want to toss the baby out with the bathwater.
Luckily, NBFCs may speed up flawless end-to-end interfaces across their multi-enterprise ecosystem and internal systems, thanks to today's latest integration platforms.
Additionally, by adding APIs to your EDI (Electronic Data Interchange) onboarding procedures, you may automate them and add new trading partners to your ecosystem more quickly. These IT transformation measures will enhance your integration services, enabling B2B eCommerce to be activated more quickly and ensuring the success of NBFC's strategy.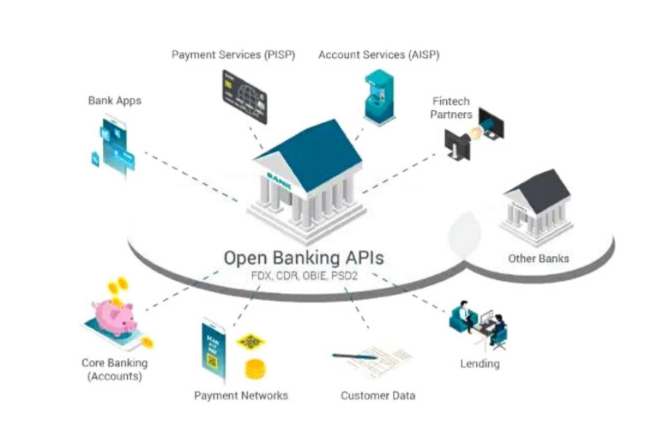 2. Profit loss as a result of integration problems
We can all agree that since time is money, businesses that continue to use antiquated, manual procedures are doomed to fail in today's competitive digital economy.
Everything engaged in your integrations moves more quickly thanks to digitalization, and ultimately, more quickly moving money follows.
3. System and application visibility issues
Enhanced data process visibility across your whole ecosystem lowers risk exposure. Real-time visibility is provided by next-generation integration technology via customizable dashboards, and such technologies also offer real-time surveillance to notify stakeholders of any data issues with their most crucial business partnerships.
API integration is crucial today for logistics firms, producers, distribution companies, merchants, and others. It enables the preservation of current applications while allowing access to all other systems and apps throughout the B2B ecosystem.
NBFCs can access any data transmission whenever they require it, thanks to an advanced integration platform, with no extra fees. Such a platform makes use of tested, pre-configured adapters and layouts, enabling you to launch application integrations quickly and effectively.
With the help of API integration, for instance, you can share the data in a crucial database with your various internal operations, enhancing the value of that information for numerous teams. Externally, NBFCs can create their own APIs available to clients and collaborators, enabling the seamless and real-time exchange of chosen, mutually beneficial data.
4. Including/Integrating new applications
Your NBFC may access any data transmission at any time you need it using a comprehensive integration platform with no extra fees. Such a platform makes use of tested, pre-configured interfaces and frameworks, enabling you to develop application connections quickly and effectively.
With the help of API integration, for instance, you can share the data in a crucial database with your other internal systems, enhancing the value of that data for numerous teams. Externally, your business might make its APIs available to clients and collaborators, enabling the frictionless and real-time exchange of chosen, mutually valuable data.
The advantages of integrating APIs
As you've seen, API integration offers a number of significant advantages for your entire business. However, what else can API integration support if we dig a little deeper?
Better relationships were indicated above. They have many options, and loyalty is frequently transient. And right now, maybe nothing is more crucial than continually providing customers with an experience that meets or exceeds their expectations as well as those of your partners.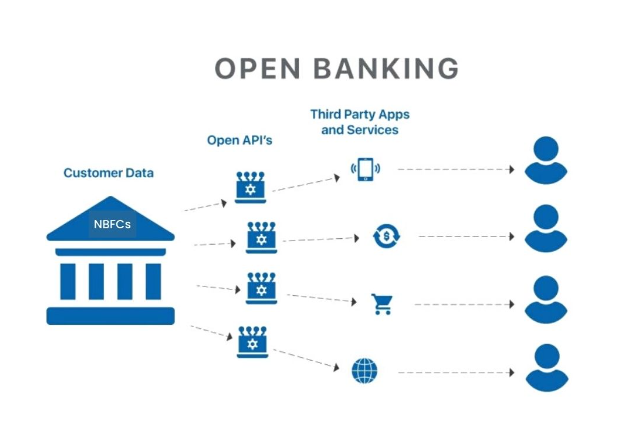 Customer experience is more essential than revenue since only by making it simple for customers to conduct business with you can you ensure that they will come back again and again.
Additionally, NBFCs speed up the delivery of custom API integrations and reduce development costs with today's abundance of largely pre-built solutions. Alternatively, you can enjoy having your developers build applications that are essential to your business rather than focusing their efforts on building complicated API-based integrations themselves.
Manual labour is labour-intensive and time-consuming. Using API integration to automate repetitive operations is a surefire method to simplify your life.
Take Away
What actual benefits can one expect from selecting a modern API-based integration platform? Simply put, it makes life better and more accessible for your organization and the clients and partners who make up your business ecosystem. In technical words, it gives you three essential skills that your integration strategy undoubtedly could not have before.
(Also Read: How NBFCs help Small Businesses Scale their Operations)
The first benefit is that API and EDI integration can be done on a single platform, doing away with the requirement for several disjointed integration solutions.
Second, it allows you direct control and visibility over the business processes that are most important for generating revenue, such as Order to Cash, Procures to Pay, or Load Tender to Invoice.
Finally, you have a choice as to how this platform would be best used in your particular situation. Do you like a self-service model? Using managed services? Maybe a combination of the two is ideal?