India's economic growth has been exceptional in the past few years. It can be easily attributed to the microfinance companies in India whose immense contribution fueled this rapid growth.
Microfinance companies have been instrumental in attenuating poverty by uplifting the poor, particularly women and the youth, in rural areas. The microfinance sector has brought formal channels of credit within reach of these people, which made it a highly successful concept in India.
First introduced in India in 1978 with a microcredit institution, microfinance provided affordable and short-term loans to people in the lower income bracket. These loans made them financially independent and helped them meet their short-term needs.
Microloans became quite popular as they empowered marginalized people based in rural and semi-urban areas where formal banking services were still out of their reach.
This discussion of the microfinance sector is incomplete without a mention of the top microfinance companies. We have compiled a list of the top 6 microfinance companies in India that helped shape India's economy in the past years.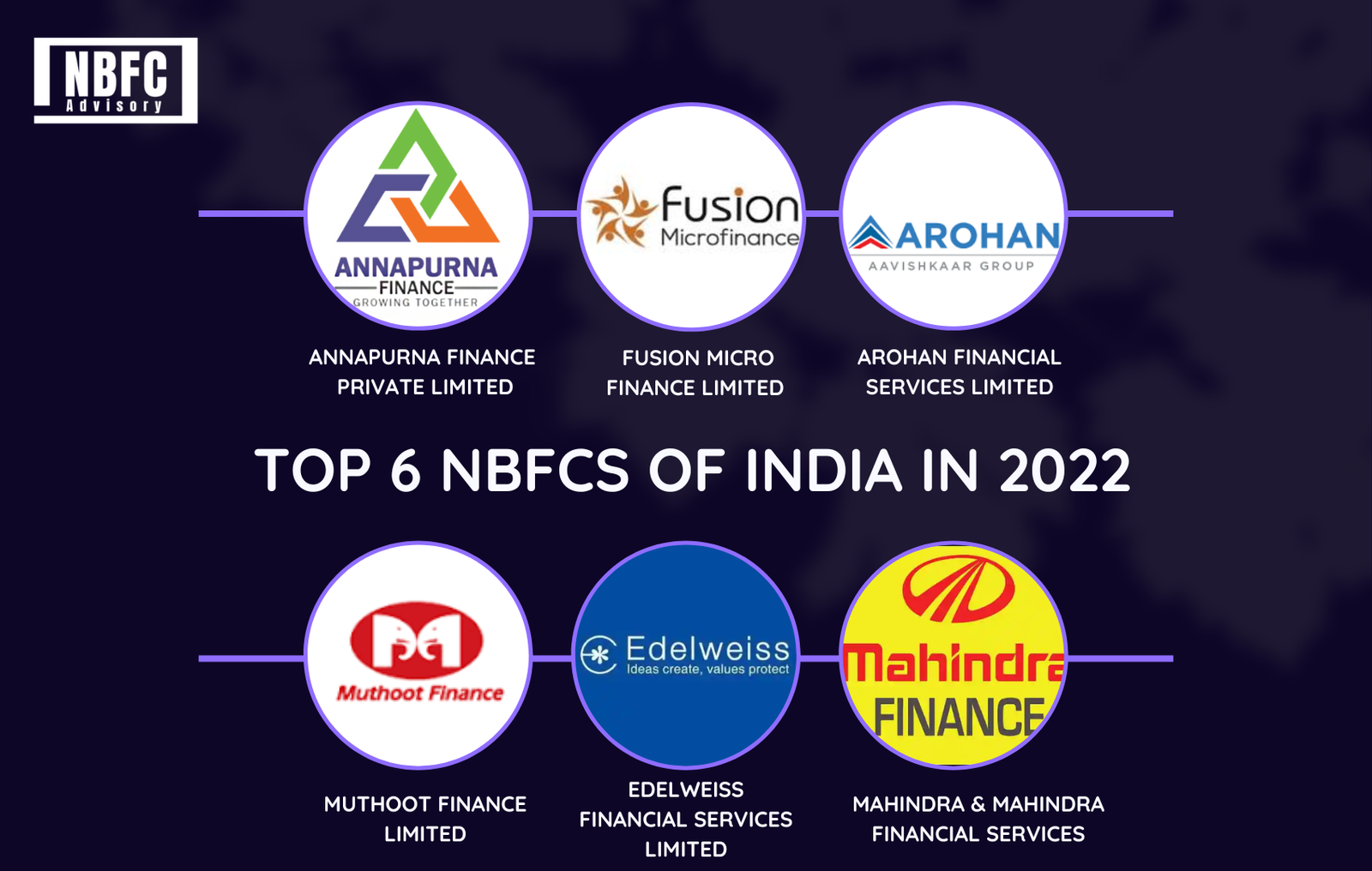 1. Annapurna Finance Private Limited
Annapurna Finance Private Limited made its inception in 2009 in Odisha. It was founded with a loan portfolio of 70 crores (approx.. $12 million). This microfinance company focused on the needs of the poor and offered a whole slew of financial products to fulfill their needs.
Their services include deposits, loans, and insurance. Also, this financial institution offers collateral-free loans to women in the lower income bracket to earn more and lead better lives. No wonder it has over 50,000 customers across India.
It has expanded to 18 Indian states and has more than 1.8 million clients. Today it boasts Rs. 4793 crore GLP.
2. Fusion Micro Finance Limited
Another renowned and one of the top microfinance companies in the country is Fusion Micro Finance Limited. This company was founded in 2010 with an aim to provide affordable loans to the small and micro sectors. Engaged in offering loans against property, working capital loans, insurance, and gold loans, Fusion has come a long way since its inception. It has already lent more than 1.3 billion across many Indian states.
Fusion was also awarded the Sangam award in 2014 by FICCI, New Delhi. One of the top microfinance companies, Fusion, is also looking to venture into a housing finance scheme to offer home loans to individuals.
3. Muthoot Finance Limited
Muthoot barely needs an introduction. The group was founded back in 1887, and it started its journey as a modest trading business in a remote village in Kerala. It is the largest NBFC and gold loan company.
Muthoot is one of the top 10 microfinance companies in India and an established business conglomerate with a pan-India footprint. It has 20 diversified divisions and more than 4480 branches in small and large Indian towns.
The group celebrates 132 years of lending services and continues to dominate the Indian market with a revenue of Rs. 7590 crore and sales growth of 12.16% over the past 3 years.
4. Arohan Financial Services Limited
Another reputed microfinance company on the list is Arohan which started its operations in 2006 in Kolkata. It was bought by IntelleCash Microfinance with 56 percent stakes in September 2012.
Arohan not only offers a whole slew of credit products, such as income-generating loans and insurance products, including life insurance and healthcare but also offers term loans to microfinance companies. It has a revenue of $796 million.
Today Arohan boasts of being the largest NBFC MFI in eastern India. It is a subsidiary of the Aavishkaar Group and was awarded for being one of the best workplaces in microfinance in 2020.
5. Edelweiss Financial Services Limited
One of India's leading financial conglomerates, Edelweiss, cherishes a diverse global clientele, including India. With a sales growth of 27.21% in the past 3 years, the NBFC is engaged in offering credit products to the retail and corporate sector, life & general insurance, and wealth management services.
Edelweiss has a mammoth 1.2 million strong client base and has a network of more than 476 offices across all major and small towns in India.
6. Mahindra & Mahindra Financial Services Ltd.
This NBFC is a renowned name in the microfinance sector, with a revenue of Rs. 11,300 crores. It started as a captive financier of Mahindra Utility Vehicles in the 90s. Ranked amongst the best finance companies in India, Mahindra & Mahindra Finance diversified into financial services.
It registered a growth rate of 16.56% in the past 3 years and boasts of a vast product portfolio such as vehicle finance for passenger vehicles, pre-owned vehicles, commercial vehicles, and also construction equipment.
Conclusion
The Indian microfinance sector is growing quite rapidly, and these top microfinance companies are estimated to rule the lending landscape in the coming years as well.
If you are looking to venture into the microfinance sector by getting a company registered, NBFC Advisory has you covered.